Our Kids CrossFit Classes Are High-Energy Fun For All Ages
Give your child the best chance to stay active and build an incredible foundation of skills for all aspects of life. Our Kids CrossFit classes adapt the revolutionary CrossFit training system into a high-energy program that is perfect for ages 8-14.
We focus on the principles of Mechanics, Consistency, and then intensity, building each student up one day at a time.
Join us at CrossFit 941 in Bradenton and check it out today! Just fill out the short form on your screen to get started!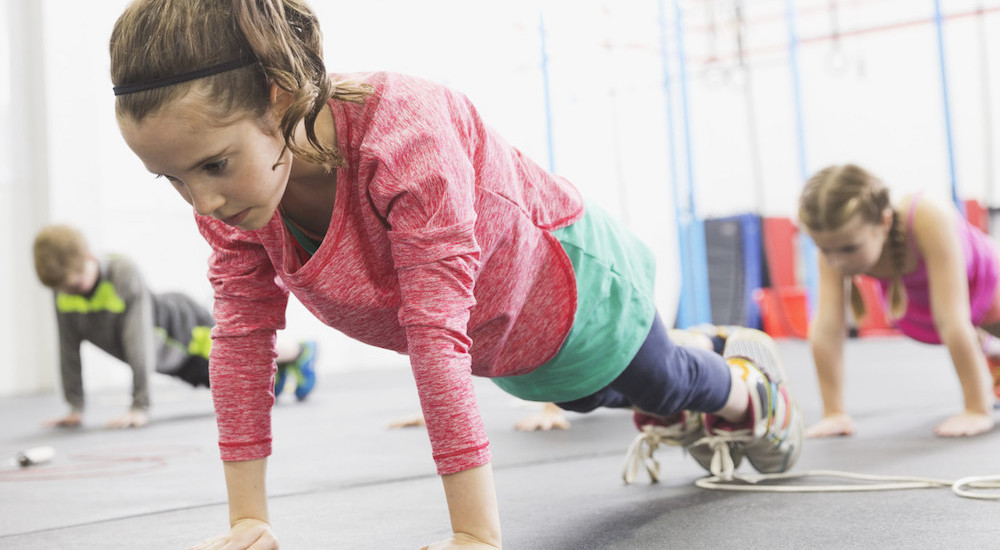 Why Is Kids CrossFit Right For Your Child?
The simple answer is this: We have a blast every single day helping students of all abilities build confidence in themselves and develop lifelong habits of physical activity.
Our Kids CrossFit Classes in Bradenton keep students on their toes with exercises that are always changing. And we cater to the needs of every experience level with scalable solutions so no child feels in over their head.
At CrossFit 941, we're helping children across our community:
Develop balance and coordination
Build strength and athleticism
Learn to love physical activity
Walk away feeling more confident than ever before
From Day One, You'll See That We're Building More Than Just Athletes. We're Developing Well-Rounded Young Adults
Look, the physical benefits are great. Every child wants to perform well on the court, field, or wherever they compete. And Kids CrossFit helps them do that.
But it also does SO. MUCH. MORE.
At CrossFit 941, we make it a priority to develop students who are well-rounded and prepared for all aspects of life. Our students are surrounded by positive role models and equipped with value character traits that can serve them at home, in the classroom, and into adulthood.
Join us in Bradenton and give your child the chance to learn:
Perseverance and dedication
Focus and attention to detail
Courage to overcome any challenge
Pride in themselves and their accomplishments
Leadership and teamwork skills
Don't Miss Out On The Best Kids CrossFit Classes In Bradenton!
If you're looking for a great way to keep your child active and build them up one step at a time, come see us at CrossFit 941. We're proud to work with students of all ages and experience levels.
Come see us in Bradenton today to check out the best Kids CrossFit Classes around. Just fill out the short form on your screen to get started now!